The leading HTML5 client solution for generating PDFs. Perfect for event tickets, reports, certificates, you name it!
PDFs are ubiquitous across the web, with virtually every enterprise relying on them to share documents. Our paid-for commercial support package will enable your organisation to get the most out of jsPDF, from the latest version with additional features to integration into your current apps.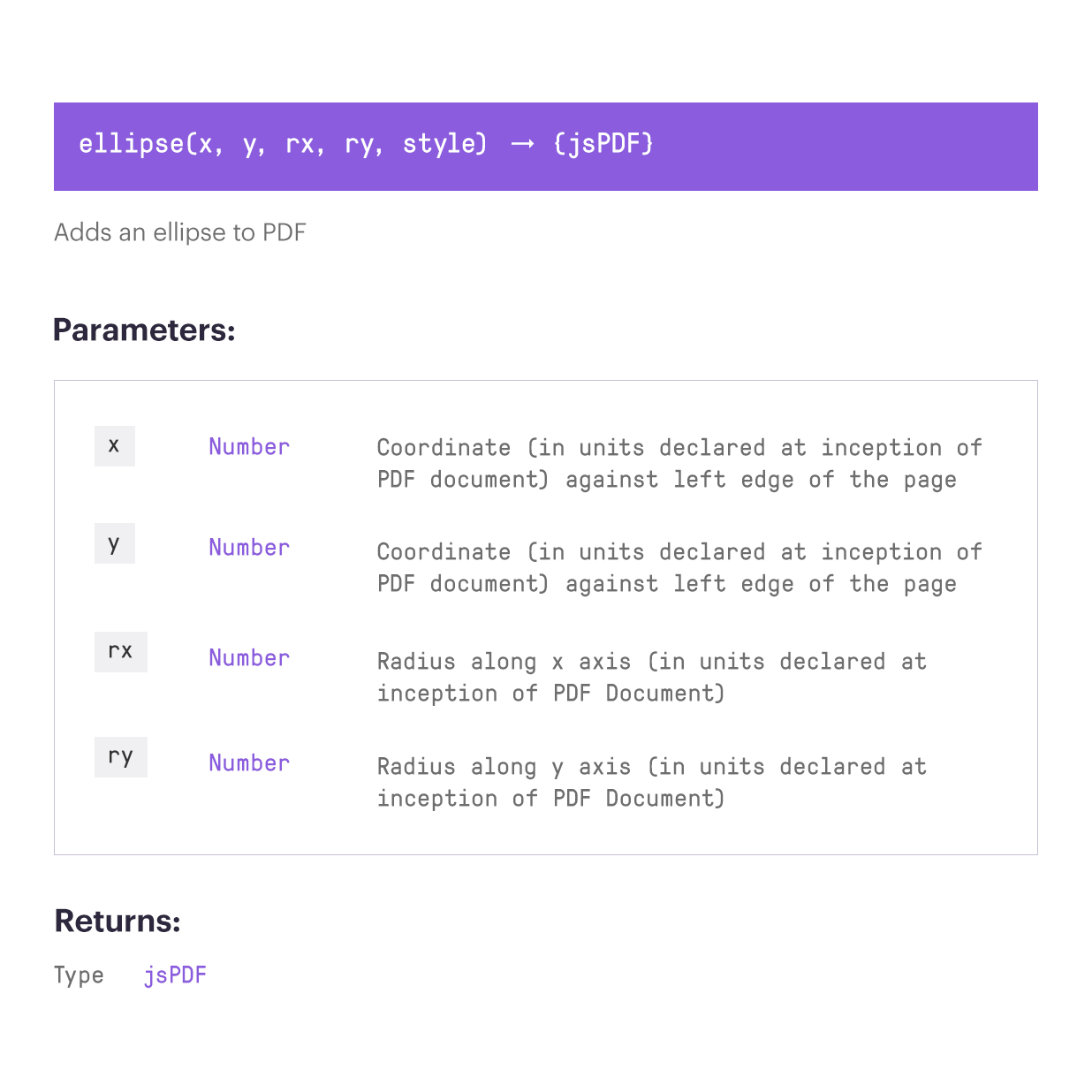 Documentation
We generate documentation from the source code. If there's anything you need, it's likely in here.
If you spot anything missing, then head over to GitHub and file a new issue!
Commercial use
jsPDF is being used by many of the leading global organisations. To get access to the latest plugins and fixes, you'll need a commercial agreement with Parallax.