The leading HTML5 client solution for generating PDFs. Perfect for event tickets, reports, certificates, you name it!
PDFs are ubiquitous across the web, with virtually every enterprise relying on them to share documents. We created jsPDF to solve a major problem with how pdf files were being generated. We decided to make it open-source to allow a community of developers to expand on it.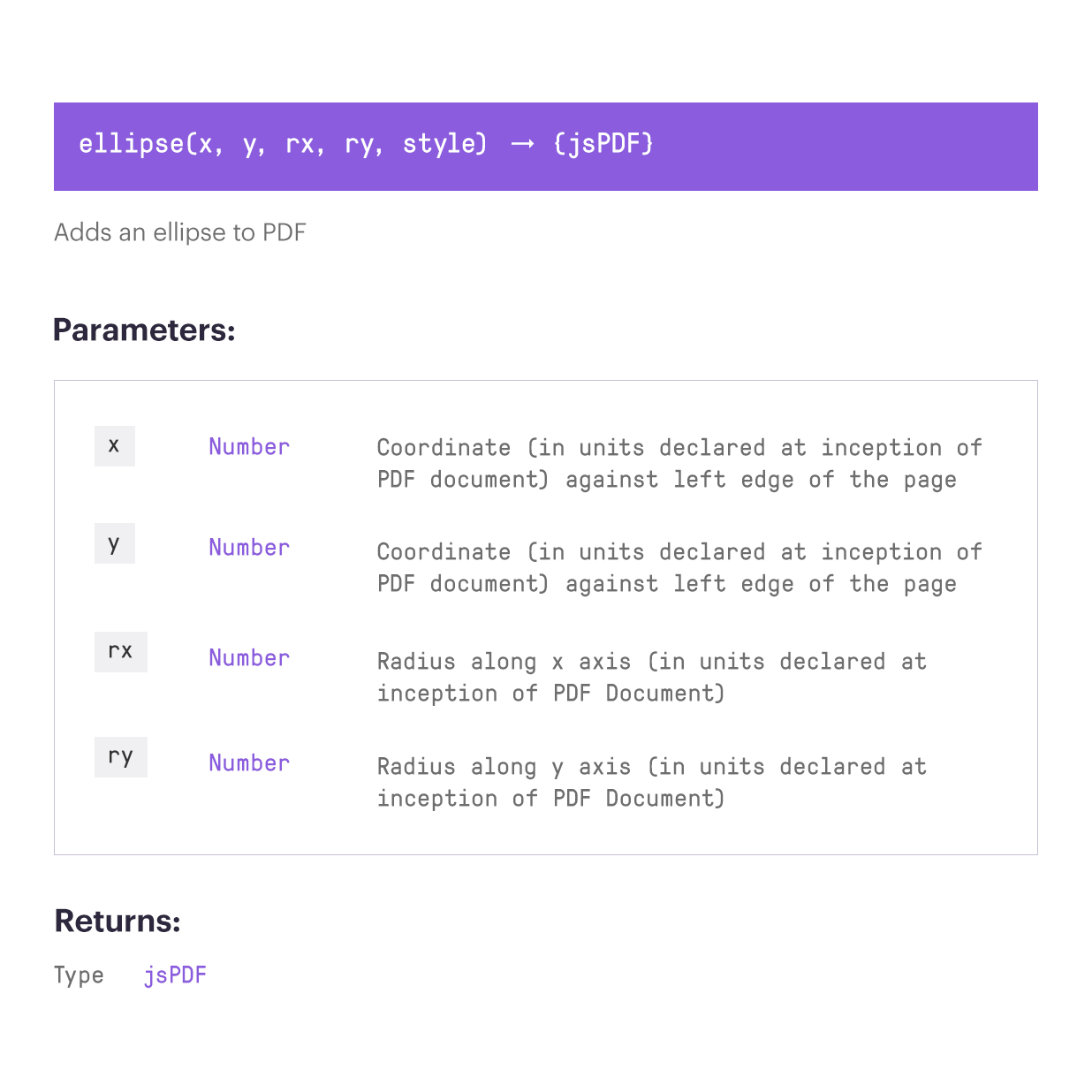 Documentation
We generate documentation from the source code. If there's anything you need, it's likely in here.
If you spot anything missing, then head over to GitHub and file a new issue!
Premium Support
jsPDF is open-source and we do not offer free support. If you need help with your project contact us to get a quote.